SOLUTION FOR
a large scale AGRIPHOTOVOLTAICS
APV-IN-system
Cost-saving design based on Cable-in-Tube and Rope-in-Pipe
hybrid Cable & Profile technology.
APV-IN-system offers a unique solution
for large-scale applications of photovoltaics in agriculture.
Our goal is to balance and optimise the LOW COST of used steel
and the HIGH STABILITY of a hanging construction.
APV-IN-system BASED ON CABLE-in-TUBE & ROPE-in-PIPE HIGH-TECH
CABLE-in-TUBE
Steel cable in a rectangular Jäkel-tube welded with L-shape angle profile, fixed by elements of plastic joined by two lines.

ROPE-in-PIPE
Steel or climbing rope in a metal pipe, fixed by a spiral of polyamide rope.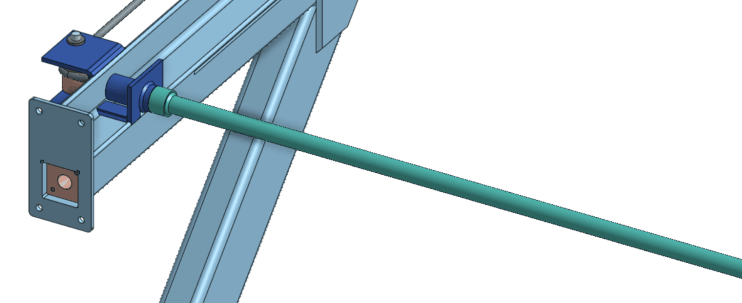 PROJECTS
The stability of steel construction can be enhanced by a cable support system or using concrete poles. Solar modules are either stationary fixed to ropes and pipes or can rotate around a longitudinal axis. The latter option is solar tracking with a horizontal axis.